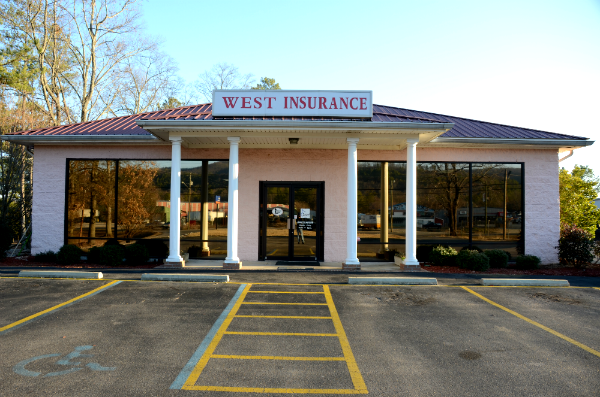 West Insurance Agency was founded in 1978.
Our first contract was with Metropolitan Life & Property Casualty. We became an Independent Insurance Agency in 1982, as we opened a small office in Bynum, Al.
By February of of 1983 we were growing again as we purchased the Abernathy/Clark Agency of Piedmont, Al.
West Insurance Agency was growing steadily during those early years and soon we felt the need to make another positive change.
In July of 1986 we closed both the Bynum and Piedmont locations and combine our work into a central location here in Oxford, Al. Soon we outgrew that location and in 2005 we purchased property on Hwy 78 and built our beautiful facility that we are in today.
West Insurance Agency is a family owned and operated full line independent insurance agency. We proudly represent over 50 of America's top A+ rated insurance companies!
At West Insurance Agency we are committed to provide you with top quality insurance products at very competitive rates. The philosophy at West Insurance Agency has always been to put our customers first with great products to fit your needs and lifestyle. By always putting you first we were rated Calhoun County's #1 insurance agency in 2010!
Our specialty is Auto, Home, as well as Auto Dealers/Repair Shops.
Come by our office at 1211 W Hamric here in Oxford, or give us a call and speak with one of our qualified agents.
You will always speak with a live person...I guess we still do business the "Old Fashioned Way." Treating people with a friendly smile and a hearty hello!
Come on and check us out. Remember, when you see us around town don't think of insurance but when you think of insurance...
see us....
West Insurance Agency! When you think of West think family.
"When You're With West, You're With Family."